Our hotel in Barcelona was called Bcn Montjuïc and is located close to the park Montjuïc which is the biggest park in Barcelona. The closest metro station is Espanya where the famous fountain Fira Montjuïc also is located. It's like five minutes to go there with the metro from city. We stayed for three nights and had a really nice apartment at 42 square meters. It had a big room with kitchen, table, chairs, TV and sofa, a bedroom, an office with an extra bed, a bathroom with shower and a big balcony. We paid 157 Euro in total with a big discount included that I don't know the reason for. I think the ordinary price was close to 400 Euro. Our only supplement was the safety box for 2 Euro per day. The only bad thing about this hotel was that everyone on the staff didn't know English but they were nice and did their best to help us anyway. I can really recommend this hotel, I can't promise you to get it just as cheap as we did though :)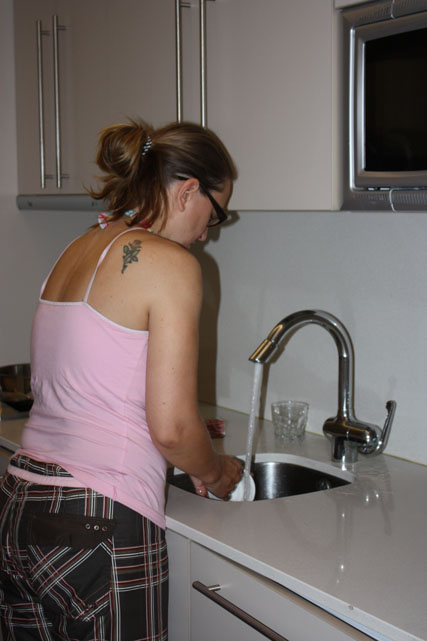 Elisabeth is doing the dishes. The kitchen had refridgerator and freezer, washing machine, dish washer, microwave owen and the ordinary utensils you need.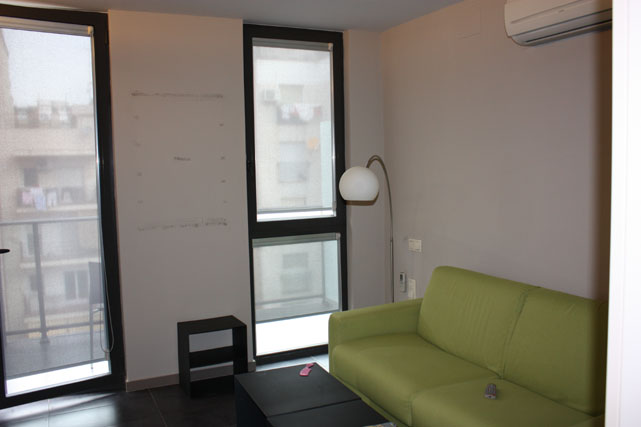 The sofa.
The kitchen.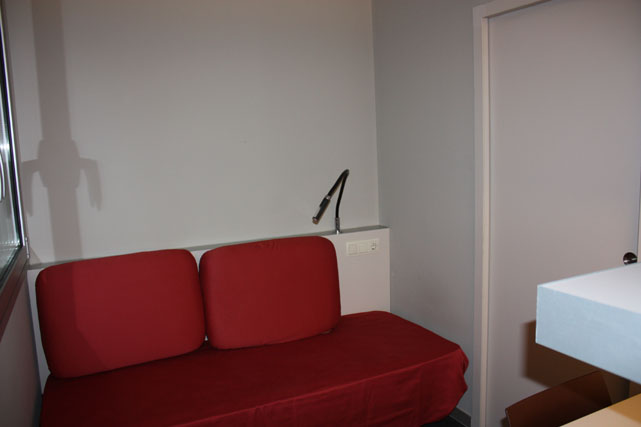 The office.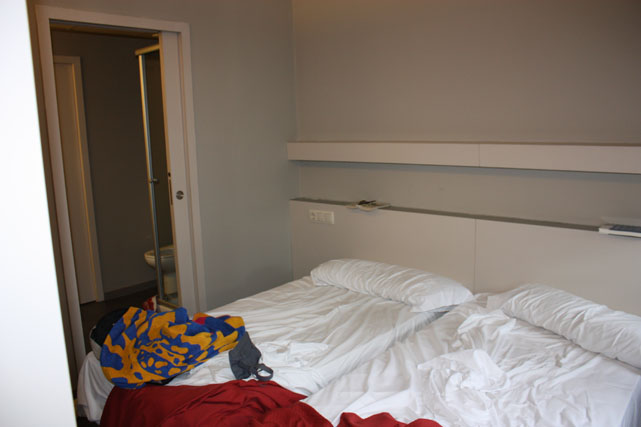 The bedroom, sorry for not having made our beds :P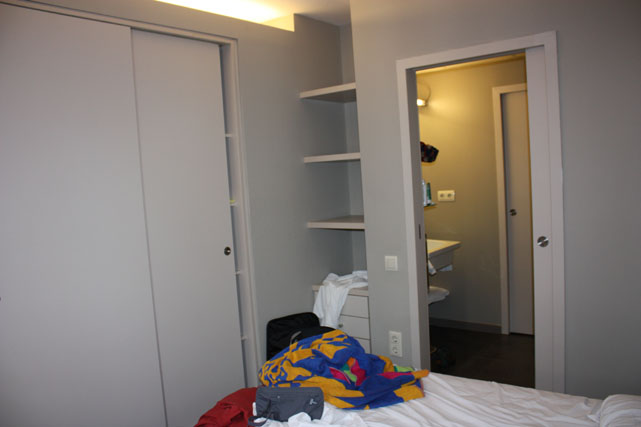 The bedroom from the view towards the bathroom.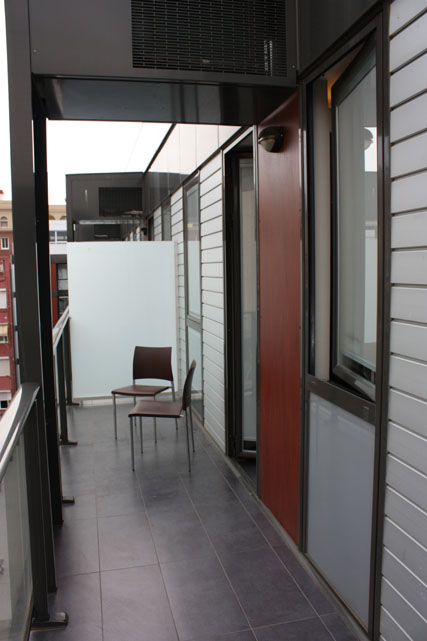 The balcony.